Montel Williams
An Advocate Of Upper Cervical Chiropractic Care.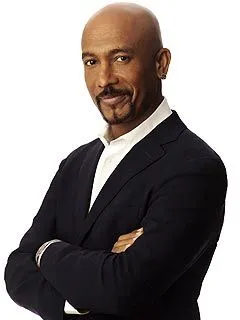 His Story.
Migraines Gone For Good.
Started seeing Dr. Vince early October 2009 with severe Migranes and neck pain (3 - 4 times a week) Had previously seen other chiropractors on a regular basis with no results.
After seeing Dr. Vince approximately one week later headaches and neck pain was completely gone and with very little follow up care pain has not returned.
-Phoebe Dryden
Fibromyalgia Fixed.
Diagnosed with Fibromyalgia 15 years ago (Oct 1995) Jane Geray saw countless Chiropractors, Physical Therapists, MD's with no results until finding Dr. Fitzpatrick (Sep 2002) Completely reversed Physical Condition. Patient referred all friends and family couldn't be happier to get her life back.
-Jane Geray
Surgery Avoided, Stunt Man Back To Work.
Movie Stunt man re injured in 2008 after seeing several neurosurgeons in L.A. and Spokane WA. Both recommended patient get C5, C6, C7 surgically fused patient denied surgery put confidence in Dr. Fitzpatrick after 8 months of repeat treatment Steve is back to work and stable.
-Steve Geray
Sports Injury, Two Hour Recovery.
High-School student member of the CVHS Golf Team suffered a neck injury when aggressively trying to improve long distance shots. Returned from Driving Range was unable turn head and open eyes with severe light sensitivity was brought in by his father who was currently seeing Dr. Fitzpatrick. After standard NUCCA x-rays and two painless adjustments patient was feeling fine and back to the range.
-Nick Petrilli
We value our patients' experience at Greenacres Chiropractic Clinic. If you are currently a patient, please feel free to complete the following Client Experience Questionnaire. The Questionnaire is in Adobe Acrobat format, and requires the free Acrobat Reader to view.
Download & Print Questionnaire
Dr. Vince Fitzpatrick
"

After four years of suffering sudden migraines nearly every night at 2am and trying every solution I could find, one session with Dr Vince Fitzpatrick almost completely cured them. Some follow-up visits and further adjustments helped even more, and now I sleep through the night. No more waking up in excruciating neck and head pain, or being tired every day from lack of sleep. If you have any problems related to your neck, see Dr Vince and get your life back!

"

Krystii M

"

Dr. Vince has been a huge blessing to my whole family. He goes above and beyond to care for his patients and we can always count on him when we have an emergency. The Lord has given Dr. Vince a gift for healing and he graciously shares that gift with others. We love Dr. Vince and Stacy and thank them for their years of service to us.

"

Kelley L

"

I have been an ER nurse for MANY years and have seen the consequences of traditional "crack the neck" chiropractors. I have also suffered with debilitating neck pain. I discovered NUCCA therapy and Dr Vince several years ago, and have been thrilled with the results of his treatments. Every visit is like seeing an old friend, and I leave feeling so much better. I really appreciate the gentle manipulation of NUCCA therapy, and highly recommend Dr Vince!!!

"

Diana J

"

This has been a miracle for my wife! She has been suffering from multiple on the job injuries for almost 9 years, she finally is getting some relief, and hopefully is on a path to some relief! Great doctor, great clinic! Highly recomend!👍🙏😄

"

John K

"

Dr. Vince is a fantastic chiropractor who genuinely cares for people. He is gentle and extremely effective. He has helped 100's in our area including me, my grandchildren, daughter and several friends. In fact one friend was suffering horribly with a crooked neck last year when she returned home after spending the winter in the Phoenix area. She had been to several doctors in that area but no one could help her. She was introduced to Dr. Vince last year and he has helped her immensely. It has been a real blessing. She can live her life pain-free now. Thank you Dr. Vince for your passion, dedication and skill. Our community is truly blessed by you.

"

Don W.